This may be the first time you encounter us and you may be thinking, "Who are these people? What are they doing with my data?". In this page, we answer all the questions you may have as a tenant and user.
A better tenant-entry process
We give consumers control over their data
Properize was launched to improve the tenant-entry process. Our process makes it easier for everyone and only takes a few minutes. As a result, you don't have to wait and can quickly take delivery of the keys to your new home. And it's completely free!
We protect your data and use advanced security and encryption algorithm within our Amazon Web Services ("AWS") environment.
Introduction to Open Banking
How do we access your banking information?
The "Second Payment Services Directive" (PSD2) of 2018 is a European regulation aimed at increasing consumer rights and enabling new ways of working with banks. This will allow us to access transaction data, upon account holder consent, through a secure API link directly with the bank. Read more about PSD2 at rijksoverheid.nl.
We only access your data once, verifying the average monthly income, and then tell the broker if you can afford the rental property. That's it! We don't see your login details and can't make payments with your account. Completely secure, in other words.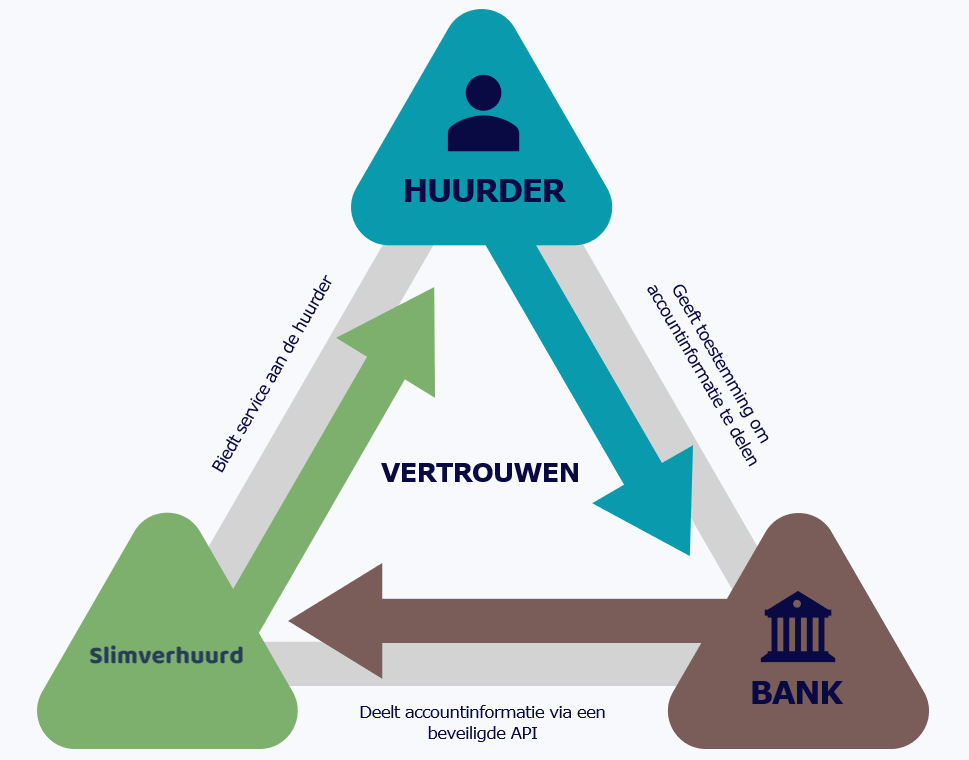 Introduction to zero-knowledge proof
Why is Properize fairer to tenants than other methods?
We use "zero-knowledge proof." This is a method by which an outside party such as us can prove to another (e.g., a broker) whether something is true or false without releasing substantive information.
Why should a broker need to know your exact monthly salary or see sensitive documents such as pay stubs and tax returns? Thanks to our smart software, this is unnecessary. It verifies your average income within seconds. 
We will never sell or share your data
We go beyond the restrictions imposed by the AVG. We understand that honesty and proper business practices are the only way to create a long-term business model. This is our promise to you, the consumer, and we will always keep it.